Samsung Galaxy Tab S7 4G
Samsung Galaxy Tab S7 4G
Type of device: Tablet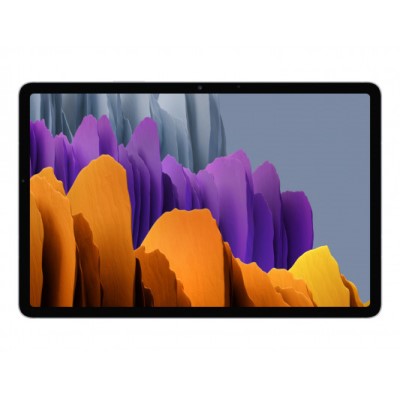 Actual Display Size :
11 inches
Operating System :
Google Android
Version Number :
Android 10
Network Capability :
3G,4G
Year of Release :
2020
Average Price :
$1198 as of 18 06 2021
Internet Access :
Wi-Fi and Mobile Broadband
Accessibility Features:
a. Cognitive
Additional Instructions
Copy and Paste
Flicker Free Display
GPS
Photo Telephone List
Screen Timeout Disabled
Simple Instructions
Simple Reminders
Simplify Display
Voice Notes
b. Hearing Impairment and Deaf
Allows for sign language communication
Bluetooth or Wi-Fi
Closed Captioning
Front Facing Camera
Hearing Aid Microphone Coupling
Hearing Aid Telecoil Coupling
Text Messaging/SMS
Video Communications - Two-way
Visual Alerts - Incoming Calls
c. Vision
Accessibility APIs supported
Battery Alert - Audible
Bluetooth or Wi-Fi
Braille Display Support
Brightness Adjustable
Dictation / Speech-to-Text
High Contrast Mode
Personalised Shortcuts
Power Cue
Screen Magnifier
Screen Reader
Text Size Adjustable
Text Style Adjustable
Voice Control /Personal Assistant
Voiced Menus
d. Speech
Allows for sign language communication
Bluetooth or Wi-Fi
Messaging Options - Email
Messaging Options - IM
Messaging Options - MMS
Predictive Text
SMS Personalisation and Reuse
e. Physical
Bluetooth or Wi-Fi
Dictation / Speech-to-Text
Gesture Based Navigation
Predictive Text
Reduced hand movement option
Speaker-phone option
Stylus or Prosthetic Device support
Switch control option
Visible Focus Indicators
Voice Control / Personal Assistant
Voice Recognition for Accessing Features
Voice Recognition for Dialling
How and where to get it from?
You can buy this phone from Samsung, Vodafone, Telstra, Optus, Officeworks, Harvey Norman, The Good Guys, and other retailers.
More information is available on:
Samsung Galaxy Tab S7 User Manual (PDF Download)
Samsung Galaxy Tab S7 Support Webpage
TAB930 - Samsung Galaxy Tab S7 4G - Version 2